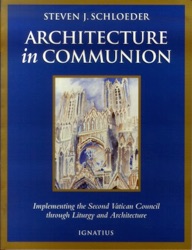 Architecture in Communion: Implementing the Second Vatican Council through Liturgy and Architecture
By Steven J. Schloeder
San Francisco, Ignatius Press 1998
Architecture in Communion is an indispensable book for parishes looking to build new or to renovate their existing church. It is written to serve as a common bridge between architects, pastors, and building committee members so that everyone has the tools and understanding needed to ensure a thoroughly successful and responsible Catholic church building.
"This vision, then, is the heart and purpose of this book: to find appropriate arrangements and considerations for church building that are infused with the true spirit of the Second Vatican Council. Our goal is to enliven the parish community-which is the true Church built of living stones in Christ-with a material church building designed to serve and further the primary vocation to become a community of love, which must mean a people of sacrifice and redemption." – from the Introduction, Architecture in Communion, pp. 11-12.
"Steven Schloeder's visionary yet practical study shows how the liturgy can have a physical setting worthy of itself in a space but speaks of eternity. I would like every church architect, artist, and pastor to possess a copy of this book." – Rev. Aidan Nichols OP
"Everyone involved in the building or restoration of churches should read Architecture in Communion." – Richard John Neuhaus in First Things, (June / July 2002): p. 73.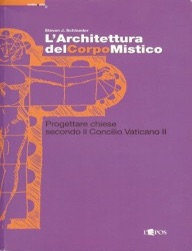 ---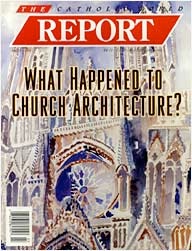 What Happened to Church Architecture?
By Steven J Schloeder
Second Spring in Catholic World Report, March 1995.
©1995 Catholic World Report and Steven Schloeder
This groundbreaking article sparked the debate and set the terms for subsequent discussions regarding the future of authentic Catholic architecture, and first proposed a third way between the banality of modernist church architecture and the reactionary regression to historical stylism.
---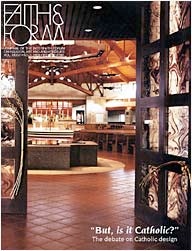 Sacramental Architecture: Body, Temple, City
By Steven J Schloeder
Faith and Form 36.3 (Fall 2003)
©2003 Faith and Form and Steven Schloeder
A concise explanation of Schloeder's theory of "sacramental architecture" as an antidote to the functionalism of the 20th century that spawned so many meaningless, ugly, and strange Catholic churches.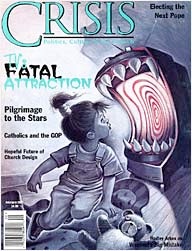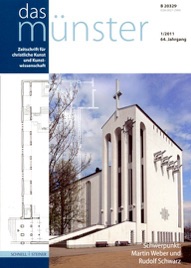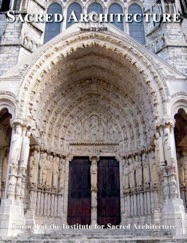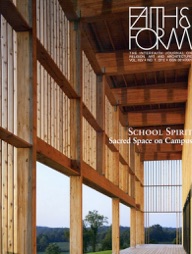 ---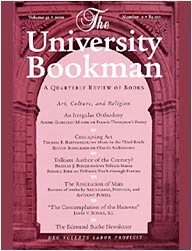 If this be ordinary… Review of Geometry of Love by Margaret Visser
By Steven Schloeder
The University Bookman 42.2 (Summer 2002)
©2002 The University Bookman and Steven Schloeder
Book review of Margaret Visser's Geometry of Love: Space, time, mystery, and meaning in an ordinary church (New York: North Point Press 2000).